Inter Milan - CHAMPION OF ITALY
Inter Milan - CHAMPION OF ITALY
Congratulations to the whole team and the captain
SAMIR HANDANOVIC!
After an amazing season with up's and down's,
Inter is now celebrating the "scudetto".

Congratulations to the entire Inter family and of course to the one and only captain
Samir Handanovic.

We are proud to have this captain in our Reusch Team.
Keep fighting and all the best for the next season!
An exciting season comes to an end! ❄️

We are proud to announce that 10 of 12 possible crystal globes,
including both overall crystal globes, were won by athletes equipped with Reusch gloves, some also equipped with our headwear.
This World Cup season was definitely an extraordinary one!
Nevertheless, we can look back to exciting races, fantastic wins and incredibly strong performances by our Reusch World Cup Warriors.
Final Results
Overall Women I
Petra Vlhova
Super G I
Lara Gut-Behrami


Slalom I

Katharina Liensberger


Parallel I

Petra Vlhova



Overall Men I

Alexis Pinturault
Downhill I
Beat Feuz


Super G I

Vincent Kriechmayr


Giant Slalom I

Alexis Pinturault


Slalom I

Marco Schwarz


Parallel I

Alexis Pinturault


Thanks & Congratulations!

#BeTheOne - Be a Warrior!
⚔️


New Attrakt collection out now!
NEW GLOVE COLLECTION OUT NOW!
GRIP. FIT. PROTECTION.

The new Reusch Attrakt line embodies the essence of goalkeeping.

Developed, tested and approved by some of the world's greatest Number Ones such as Lloris, Szcezsny, Gollini, Handanovic, Marchesín, Meret and many more, Attrakt opens a new era of goalkeeping.

NEW LATEX.
NEW FEATURES.
NEW LOGO.
NEW DESIGN.
WHOEVER YOU ARE.
WHEREVER YOU PLAY.
#BETHEONE

No matter the age, gender or skill level - Attrakt is made for all Number Ones.

With full focus on the goalkeepers and their different requirements on the pitch, the new Reusch collection offers a huge variety of unique models, latex, cuts and designs.
ATTRAKT GOALIATOR:
SZCZESNY APPROVED????

Latex | Reusch Grip Fusion
Backhand | Freegel
Cut | Evolution Negative
Cuff | Steady Cuff
Strap | Elastic Latex/Neoprene
Protection | Ortho-Tec

ATTRAKT GUARDIAN:
LLORIS APPROVED????

Latex | Reusch Grip Fusion
Backhand | Latex
Cut | Evolution Negative Cut
Cuff | Elastic Cuff
Strap | Inverted Latex Strap

Discover the entire collection now on reusch.com

#BeTheOne
Presenting the next generation Worldcup Warriors.⚔️
ON THE RISE.
NOËL / ROBINSON / ODERMATT / BRAATHEN

PROUDLY PRESENTING THE NEXT GENERATION WARRIORS!
THE FUTURE OF SKIING WEARS REUSCH.
It's with immense pleasure that we announce the cooperation with four of the world's most promising and gifted young World Cup athletes. As the spearheads of a new generation, Clément Noël, Alice Robinson, Marco Odermatt and Lucas Pinheiro Braathen are on the rise to hit the World Cup circuit by storm and write the next chapter of Alpine Ski Racing.

Together with the dominating athletes of the last years such as Shiffrin, Kristoffersen, Vlhova and Pinturault, these four will lead the brand new Reusch Worldcup Warrior Squad.


As the official glove and headwear supplier of Swiss Ski and thus of all athletes, coaches and officials of the Swiss Ski Federation, Reusch had been accompanying Marco Odermatt's unstoppable rise to the top group of the Alpine Ski World Cup since his youth. With the recently signed long-term personal agreement, the six-times Junior World Champ and Reusch are taking the cooperation to the next level.
"For me, Reusch is the epitome of quality. Already as a teenager I could convince myself of their high-quality products day by day in training and racing. The combination of maximum protection and yet pleasant wearing comfort is simply outstanding! I am very happy to be part of a brand with so much tradition and passion for winter sports and can't wait to start the season with my new World Cup Warriors gloves!"


The 18-years old New Zealand super talent shocked the ski world with her incredible first World Cup victory at the season opening Giant Slalom in Sölden 2019, making her the first skier born after the year 2000 to win a World Cup race. Laying down an outstanding debut season with multiple more great performances and even another victory in the Kranjska Gora GS, the 2019 Junior World Champion is in the midst of a meteoric rise through the ranks of the FIS World Cup ski racing circuit.

If Alice continues to progress at the same pace she has been maintaining over the last months, this 2001 born ski racing prodigy is going to be one of the main contenders for all big trophies for a very long time to come.


Even tough he's only 23 years of age, this Frenchman needs no introduction to anyone that has been watching the Slalom World Cup over the last two seasons. With six World Cup victories and a total of ten podiums, the runner-up of the Slalom ranking 2019/20 is already one of the big names in the racing circuit.

Characterized by an excellent technique and nerves of steel, this Kitzbühel and Wengen winner has hit the ski world elite like a hurricane and is ready for more this season. We are super happy and excited to extend our cooperation with Clément for many more years to come.

From 51 to top 15 in the GS ranking within one season! After his definitive breakthrough-season, the 19-year-old Norwegian with Brazilian roots is simply on fire and ready to attack the big names on the World Cup tour. As the first athlete born in 2000 to have scored World Cup points, Braathen is the flagship and epitome of the next generation and perfectly fits into our team of aspiring racers and future heroes!


The entire Warriors squad is ready to dominate the racing circuit with the brand new flashy orange Reusch Worldcup Warrior glove collection, charcterized by maximum protection, premium materials and outstanding fit.

2 weeks to go to Sölden! We can't wait!
BLACK & WHITE



INTRODUCING THE NEW ARROW G3 WORLD KEEPER
We proudly present the next chapter of the Arrow saga: The G3 World Keeper.

This time we drew our inspiration from an unforgettable night in Manchester 17 years ago.
In the leading role Reusch legend Dida and a plot that could not have been more dramatic:

Champions League final, Milan vs. Juve, 0-0 after 90 minutes, no goal in extra time:
Penalty shootout!
One last fixation of the black gloves with the iconic white arrow, jump - save!
And again! And again!
Three saved penalties crowned Milan Champions of Europe and Dida eternal legend.

More than enough football romanticism to inspire the Reusch product development team to bring that classy black & white Arrow design back to life and provide it with the latest technologies on the goalkeeping market: The Arrow G3 World Keeper.
Reduced in colour, maximized in performance.

The Arrow G3 World Keeper comes in the tight-fitting, superlight and highly comfortable Pure Contact silhouette and features our premium match latex for professional grip. It will be the weapon of choice for many Reusch Pros like Samir Handanovic, Juan Musso, Unai Simon and many more the upcoming first half of the 20/21 football season.

Backhand:
One-piece Freeflex™ neoprene upper for second-skin fit.

Palm Latex:
G3 Ultra Soft for maximum grip and reliable durability.

Cut:
Evolution Negative with wrapped palm and side for best ball control.

Closure:
Asymmetric Slip-On Cuff with Integrated Strap.

And tonight, 17 years later, another club from Milan, another European Cup final but the same adrenaline rush:

Forza Samir, Forza Inter!

#BeTheOne
THE CHAMPIONS ARE CROWNED!
THE CHAMPIONS ARE CROWNED!
Szczęsny and Juve celebrate ninth consecutive Serie A title.
Marchesín, Livakovic and Iliev make it 4 national titles for Reusch.
WOJCIECH SZCZĘSNY
JUVENTUS FC | SERIE A | ITALY
28 GAMES PLAYED | 11 CLEAN SHEETS | 2 SAVED PENALTIES
Second season as Juve Number One, second Serie A title: "Tek" has once more confirmed his world class, leading Juventus to their ninth Italian Championship in a row! Now all eyes on the UEFA Champions League clash against Lyon on August 7th.

AGUSTÍN MARCHESÍN
FC PORTO | PRIMEIRA LIGA | PORTUGAL
31 GAMES PLAYED | 18 CLEAN SHEETS | 1 SAVED PENALTY
A season to remember for the Argentinian National keeper! After joining FC Porto in summer from Mexican champions Club América, "Marche" immediately left his mark in both UEFA Europa League and the Portuguese League, finishing it off with his first big trophy in Europe.
DOMINIK LIVAKOVIĆ
GNK DINAMO ZAGREB | 1. HNL | CROATIA
26 GAMES PLAYED | 16 CLEAN SHEETS | 2 SAVED PENALTIES
Third Croatian Championship in a row for the National Team keeper! As Captain and undisputed Number One, Livakovic played an important role in Zagreb's dominating team, concluding the season with a huge 15 points advantage.
PLAMEN ILIEV
PFC LUDOGORETS | EFBET LIGA | BULGARIA
16 GAMES PLAYED | 9 CLEAN SHEETS
The Bulgarian National Team keeper has won his second Bulgarian trophy in his second season playing for PFC Razgrad Ludogorets, the dominating Bulgarian team of the moment.
#HelpingHands

Join the fight against COVID-19 and donate now!

Let's reach out our hands and help.
Together with our international athlete-community we have decided to contribute to the fight against the COVID-19 pandemic by raising funds for the ASST Fatebenefratelli Luigi Sacco hospital in Milan (Lombardy/Italy), one of the cities and regions that have been struck in the most tragic way by the Coronavirus disease.
All funds will go to ASST Fatebenefratelli Luigi Sacco in order to support the hospital's non-stop efforts in this dramatic emergency situation. Your donations will be directly used for the acquisition of equipment, goods and services as well as the implementation of specific initiatives to improve care and assistance activities. This fundraising campaign is officially approved by the receiving organisation (ASST Fatebenefratelli Sacco).
Thank you to each single one of you for your support – even the smallest donation helps!
All of you goalkeepers, now we are all part of the same team!
All of you skiers, this is our most important race!
All of you out there, together we are strong!
Join the fight against COVID-19 and donate now:
www.gofundme.com/ReuschHelpingHands
THE ARROW G3

An Icon Revisited.
Blue like the sky.
Yellow like the sun.

Introducing this very special spring inspired colorway on our legendary Arrow design to sweeten the time until we can all finally step onto the pitch again!

As preferred glove model of many Reusch goalkeepers such as Samir Handanovic,
Juan Musso, Pierluigi Gollini, Unai Simon and many more, the legendary Arrow is made for professional performances. Following the Pure Contact glove concept, the new Arrow simply fits like a second skin.
G3 ULTRA SOFT LATEX
Maximum grip, maximum stickiness, maximum power: The G3 Ultra Soft is the Reusch palm foam with the best grip properties of all times, great cushioning and improved resistance. Special adhesive additives make the latext extremely tacky. Ultimate grip properties in dry conditions and very good wet-weather performances turn this palm foam into the first choice of most professional Reusch goalkeepers.
FREEFLEX BACKHAND
Designed as a complete one-piece construction made of neoprene, this tight fitting single-layer backhand construction is highly flexible and very light, offering a second skin fit.
EVOLUTION NEGATIVE CUT
The latex is seamlessly rolled around the fingertips for a tight fit, best ball control and maximized latex-to-ball contact area. An inner-seam construction in the lower finger parts offers an extremely tight, soft, flexible and ergonomic fit.
AN EXCITING WORLD CUP SEASON IS OVER!

The Crystal Globes have been assigned to the best athletes of the year
With the cancellation of the remaining World Cup races in Åre, Kranjska Gora and Cortina, the FIS Alpine Ski Racing season is officially concluded.
Looking back to the last five months, the World Cup offered a full mix of emotions with exciting and super tight races thanks to the biggest ever field of potential winners, but unfortunately also a tragic accident as well as finally the bitter and early end of the season.
10 CRYSTAL GLOBES FOR REUSCH ATHLETES
All those who finished on top fully deserve to be there, that's why we would like to say congrats to all World Cup winners! With a total of 10 Crystal Globes, Reusch athletes have once more played a leading role among the world's best skiers.
Slovakian Reusch athlete Petra Vlhová crowned herself as Slalom-Queen by winning both Slalom and Parallel globes.
Downhill World Champion Corinne Suter proved herself as fastest lady on the planet by winning the Downhill and Super-G World Cup for the first time in her career.
The ladies' season was heavily impacted by the tragic passing of Mikaela Shiffrin's beloved father Jeff and her absence in the final races. Stay strong, Miki!
The men's World Cup was not decided until the last second. With the cancellation of the Kranjska Gora races and the finals in Cortina,
Alexis Pinturault
unfortunately missed the chance to win his first Overall World Cup by only 54 points. Nevertheless, the Frenchman claimed his fourth Crystal Globe as Alpine Combined winner.
The technical disciplines have also been open until the end, but
Henrik Kristoffersen
finally crowned himself as Slalom and Giant Slalom Champion. Congrats, HK94!
Besides winning two women's globes and the Nations Cup, Switzerland was the dominating squad as well in the men's competitions. With Speed-Superstar
Beat Feuz
winning the Downhill globe, Mauro Caviezel the Super-G and
Loïc Meillard
the Parallel ranking, the Swiss squad clearly dominated the 2019/20 World Cup season.
Congratulations to all winners!
Now let's stay positive, let's stay healthy and let's stay home in order to be able to start a brand new racing season in seven months! We can't wait!
Speedbump 2.0
The revolutionary 3D latex technology is back!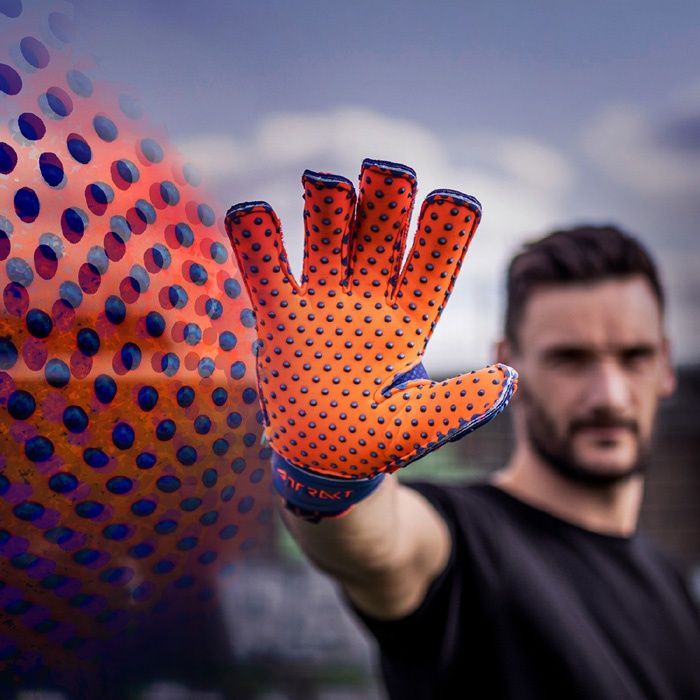 MAXIMUM FRICTION.
INCOMPARABLE TACTILITY.
UNLIMITED CONTROL.
We proudly present the second generation of the exclusive Reusch SpeedBump™
technology. A completely renewed latex pattern with sharper and higher latex spikes
ensures even more friction and tactility for professional performances between the sticks.
Based on the super tacky G3 Ultra Soft palm foam, this three-dimensional latex guarantees maximum all-weather grip and reliable abrasion resistance.
Compared to traditional plain latex surfaces, the 3D-shape offers increased
friction between the glove and the ball for best grip and control.

Pure Contact 3 G3 SpeedBump
+ Super stretchable FreeFlex neoprene backhand.
+ Tight-fitting Evolution Negative Cut⁠ with 100% internal seams.
+ Ventilation Channels⁠ for unrestricted breathability.
+ Maximized grip zone thanks to Extended Lower Palm Area.
+ Asymmetric Slip-On Cuff⁠ with integrated strap⁠ offers stable hold and fixation.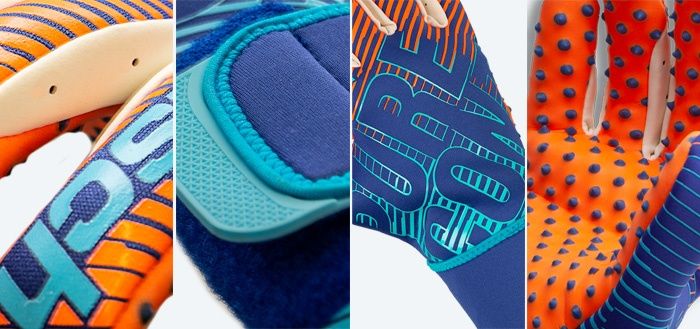 Attrakt Pro G3 SpeedBump Evolution
+ Highly precise latex backhand.
+ Maximized contact zone thanks to Evolution Cut.
+ ProFlex insert for unlimited freedom of movement.
+ AirVentSystem for constant ventilation.
+ Asymmetric Slip-On Cuff with full strap.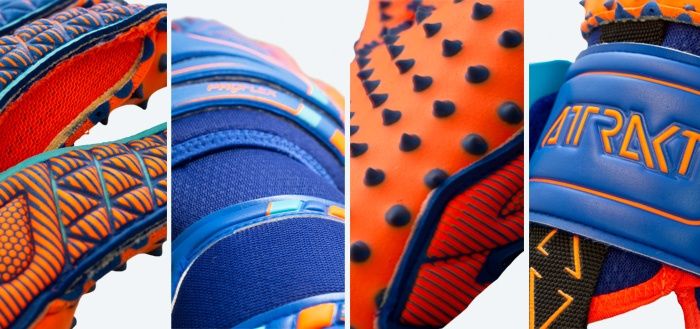 SpeedBump 2.0: Available now!
#BeTheOne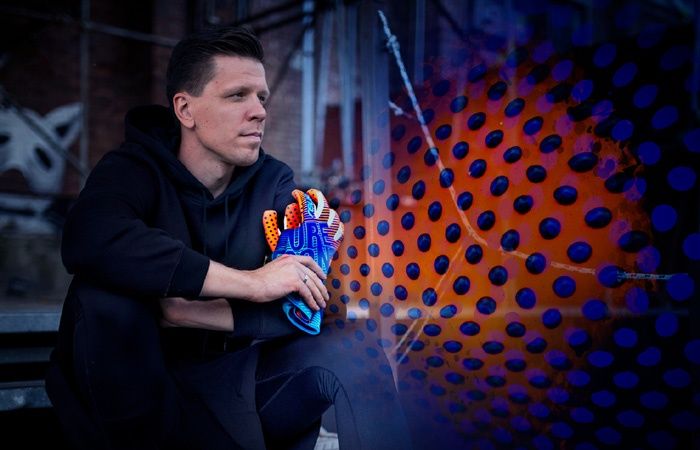 PURE CONTACT 3
Welcome to new levels of lightness and grip!

Dominate the game with the all new Pure Contact 3 goalkeeper gloves!
The third generation of the super flexible, light, breathable and grippy glove model
features a brand new design, new technologies and a revised cut, tailoring the glove
as ergonomically on the hand as no other product before.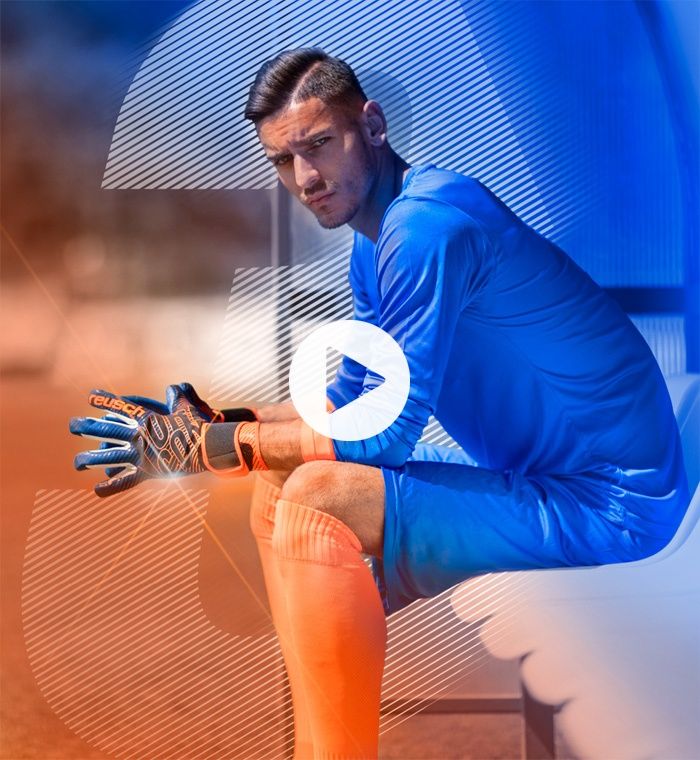 ---
GRIP.
Our premium palm foams guarantee
maximum performance for all weather
conditions and pitch surfaces.
__

AGILITY.
The snug fitting and extremely flexible
one-piece FreeFlex™ backhand
provides a pure second skin feel.
__

LIGHTNESS.
By combining innovative materials
we created our lightest professional
goalkeeper glove line ever.
__

BREATHABILITY.
Light and perforated upper materials
guarantee unlimited air circulation
and constant ventilation.
---
PURE CONTACT 3 G3 FUSION
G3 Fusion for ultimate all-weather grip and increased durability on all pitch surfaces. Perforated neoprene with ventilation channels guarantees cool hands.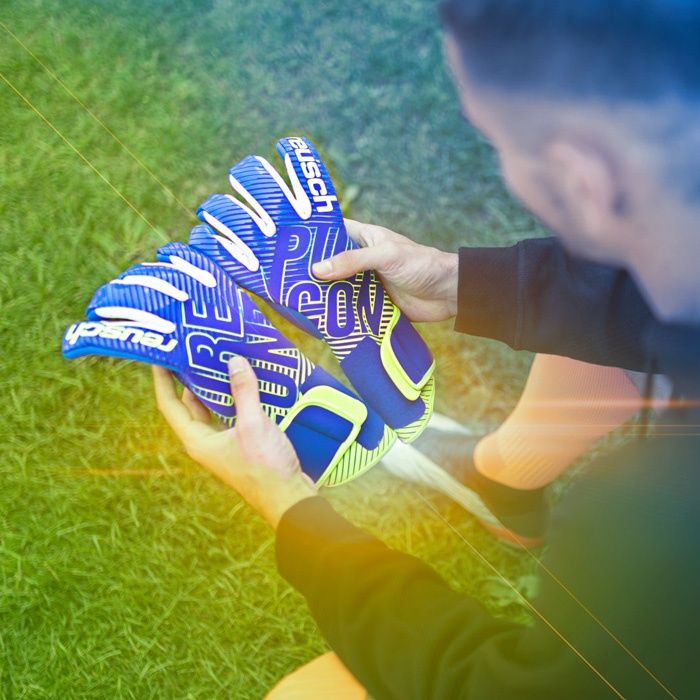 PURE CONTACT 3 G3 DUO
The wave-formed DUO™ latex on the inside of the palm guarantees maximum cushioning and a unique hand-glove-ball contact for the most direct feeling possible.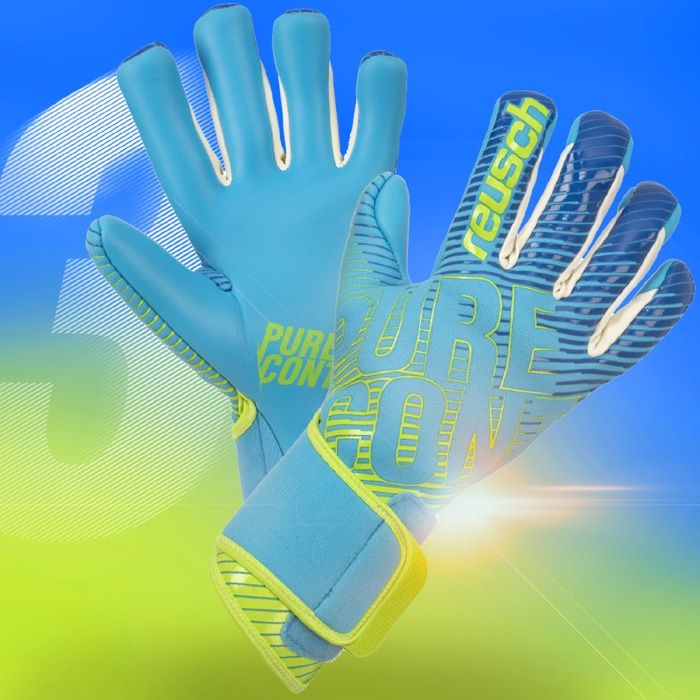 PURE CONTACT 3 AX2
AX2 Hydro Grip features the best ever grip on rainy days. Full neoprene protects from wet and cold weather.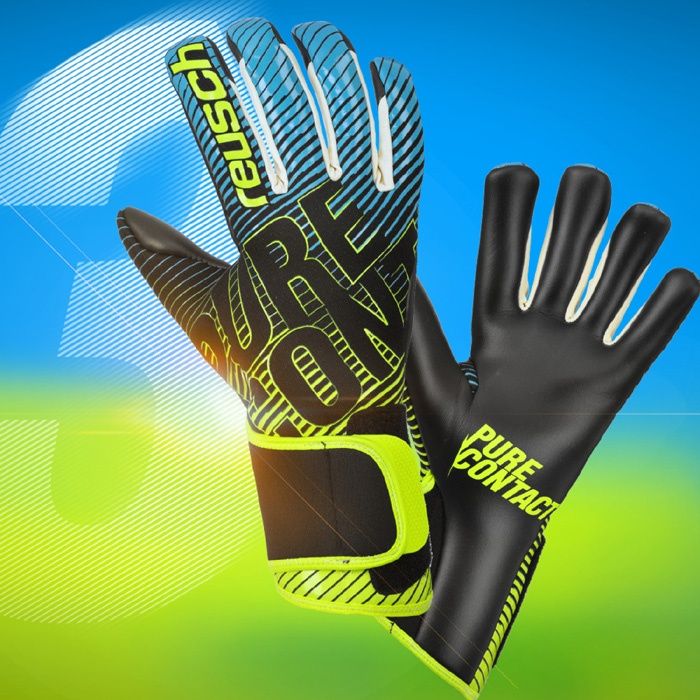 PURE CONTACT 3 R3
R3 Mega Solid offers extreme durability on artificial surfaces and great grip. Very flexible neoprene upper offers great breathability.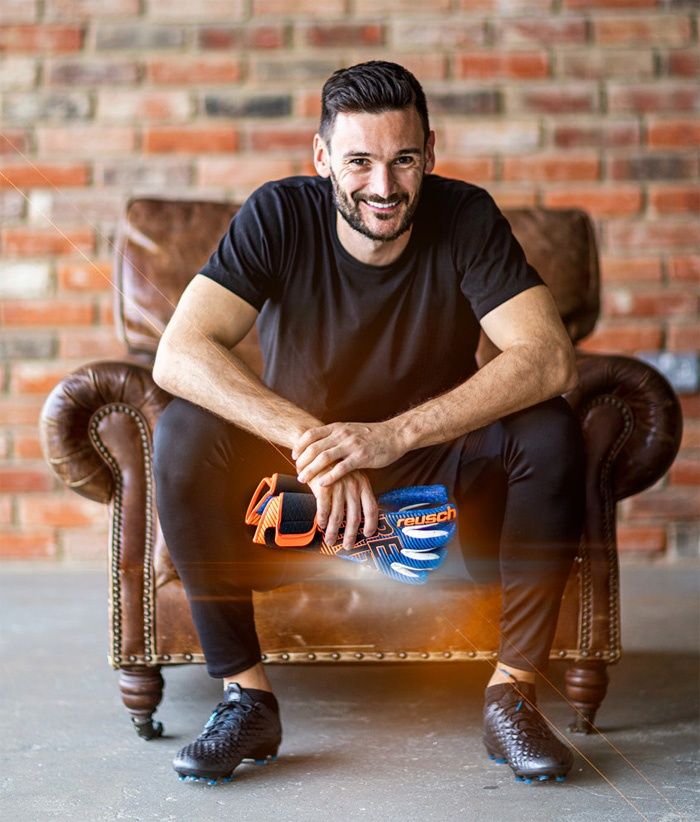 WINNERS WEAR THE WARRIOR!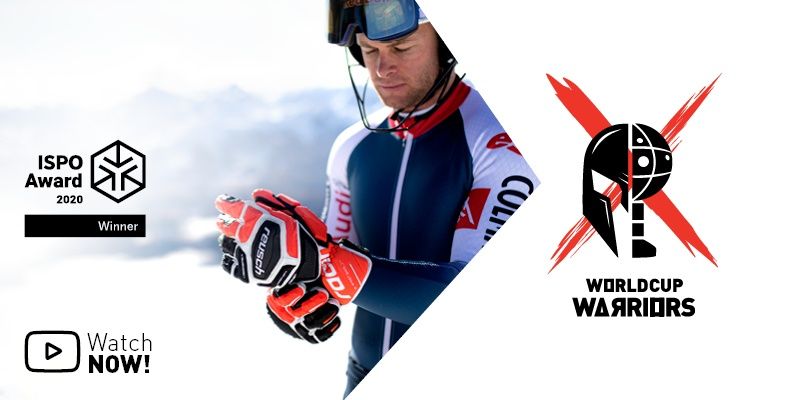 WINNERS WEAR THE WARRIOR!
We are proud to announce that our brand new racing glove Worldcup Warrior GS was chosen as winner of the prestigious ISPO Award 2020.

Out of more than 430 submissions, a jury of 42 highly respected experts of the sporting goods industry selected the most innovative products in four different categories.
---
MAXIMUM PROTECTION.
PREMIUM MATERIALS.
OUTSTANDING FIT.
---
Thanks to the use of innovative materials and sophisticated technologies, providing the athletes with maximum protection and an extremely precise fit, the Worldcup Warrior racing glove was chosen as winner in the "Snowsports" category. The Warrior has been developed in close cooperation with some of the world's most successful ski racers such as Mikaela Shiffrin, Henrik Kristoffersen, Petra Vlhová and Alexis Pinturault and meets the highest demands and needs on the racing track.


This innovative product features a premium leather upper, PrimaLoft insulation and four exclusive technologies, offering great wearing comfort and highly reliable protection:

THUMBUARD
As the most exposed part of the hand, thumb injuries are very common among ski racers. To minimize the risk, this glove protects more than 80% of the thumb area with ceramic printed protection elements.

SAFETY UNIT
This exclusive one-piece protection system reduces the risk of injury around the entire upper backhand through a total impact dispersion and so absorption of even the hardest hits on the racing track.

WRIST SHIELD
The glove's outstanding protection from top to bottom is completed with a preformed composite guard around the neoprene cuff, adding additional support when tearing down the red and blue gates.

GROUND CONTROL
Slim embossments in the form of streamlined rails on the back of the fingers and the upper backhand increase the athlete's balance and control when touching the snow during high-speed turns.


HUGO LLORIS IS BACK!
The World Champion is back in the game after his elbow injury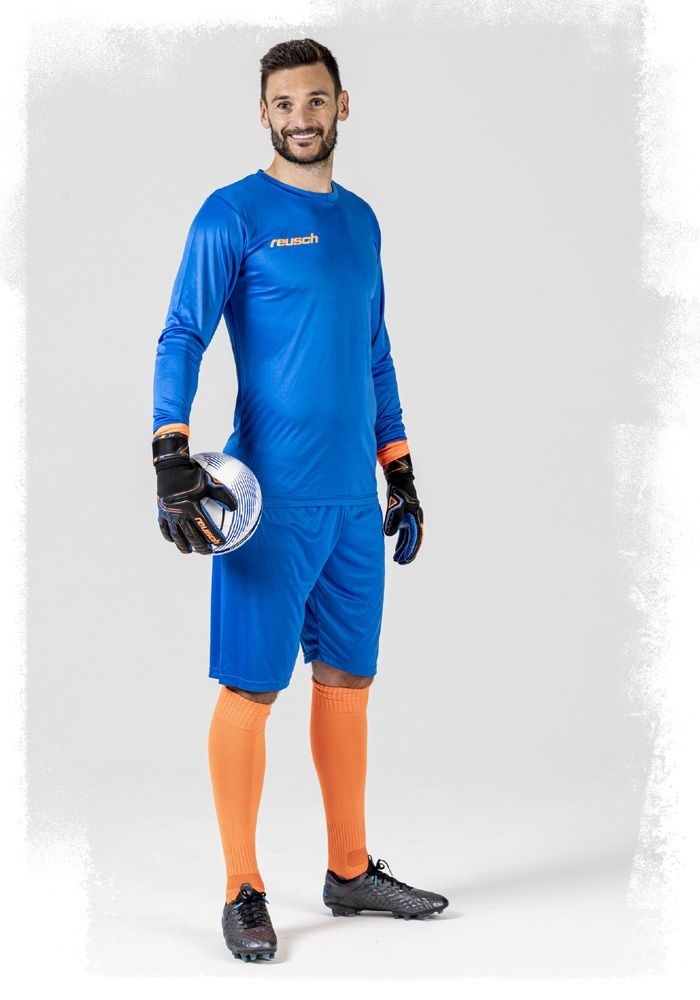 ---
109 days after his terrible elbow injury,
World Champion Hugo Lloris has made his long awaited comeback.

With the captain sign around his arm and his brand new
Attrakt G3 Fusion Evolution NC Guardian gloves on his hands,
the French number one guided the Spurs to an enormously
important Premier League victory against Norwich City.

We missed you, Champ! ❤️
---
#BeTheOne
READY FOR CHAMPIONS LEAGUE!
Four Reusch goalkeepers reach the final knockout stage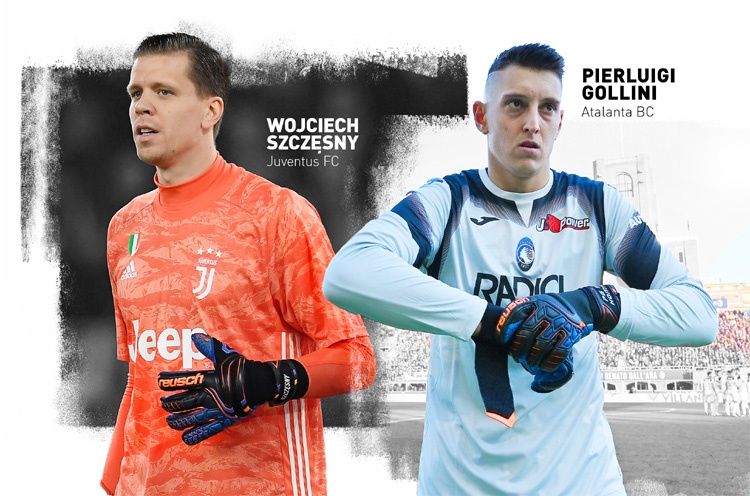 ---
#BeTheOne
---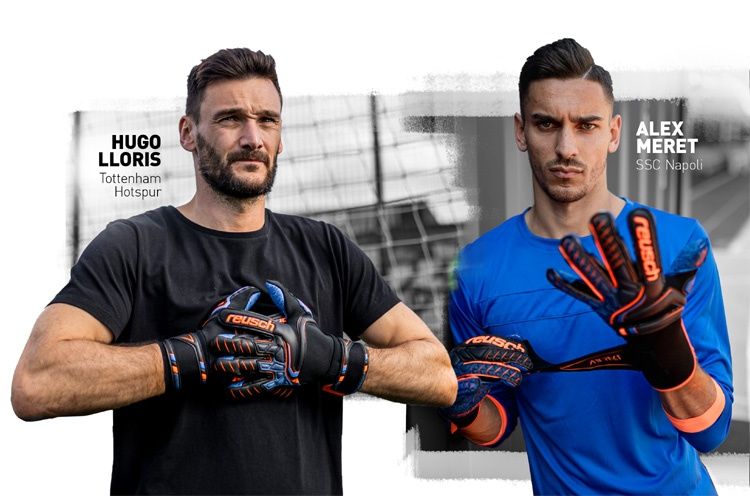 Welcome to the Big Show!
After a very successful group stage we are super excited that four Reusch goalkeepers have qualified for the knockout phase of the UEFA Champions League.
With a quarter of all remaining goalkeepers in Europe's top 16 wearing Reusch gloves, visibility for the new Attrakt collection is guaranteed on the biggest stage! The draw for the next round was held yesterday and resulted in intense, tough but manageable challenges for all of our keepers:
Juventus (
Wojciech Szczesny
) - Olympique Lyonnaise
Tottenham Hotspur (
Hugo Lloris
) - RB Leipzig
SSC Napoli (
Alex Meret
) - FC Barcelona
Atalanta BC (
Pierluigi Gollini
) - Valencia CF
Each of the goalkeepers has already picked his favourite style of the new black, blue and orange Attrakt collection. Whereas Lloris and Gollini trust in the all new G3 Fusion Evolution NC Guardian, Szczesny relies on his G3 Fusion Evolution style and Meret is a huge fan of the G3 Duo palm foam.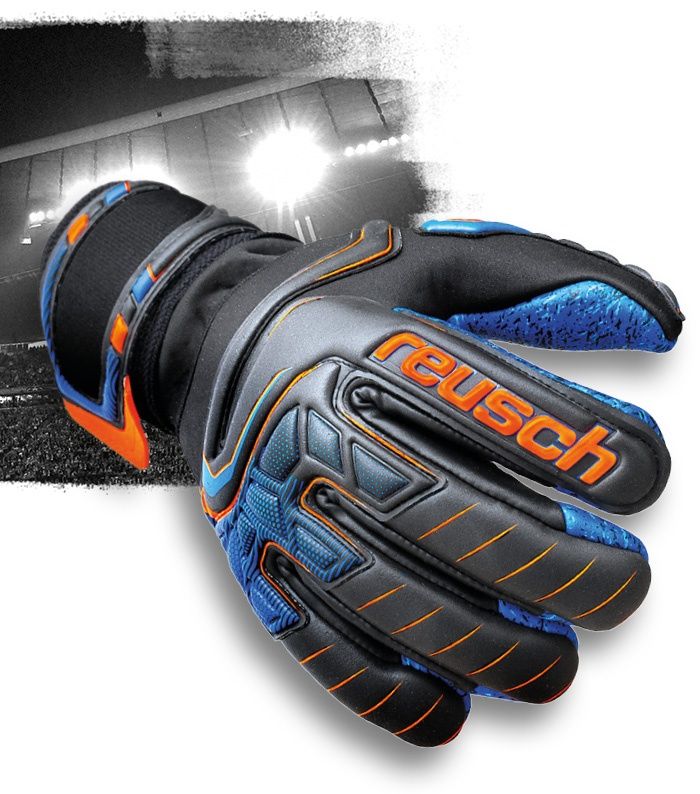 LA LISTE: EVERYTHING OR NOTHING
Reusch teams up with Sherpas Cinema on upcoming movie with Jérémie Heitz
Reusch is very proud to announce the partnership with award-winning filmmakers Sherpas Cinema on their newest feature documentary. The film, which will be released in Fall 2020, follows freeskiers Sam Anthamatten and Reusch athlete Jérémie Heitz as they travel to the world's high-altitude mountain ranges and attempt to make their distinct mark on peaks over 6000m.

Following the huge success of the movie "La Liste" in 2016, capturing Jérémie Heitz skiing some of the Alps' most iconic peaks in a way that had never been seen before, Jérémie and Sam are now taking their unique skiing-style to the next step.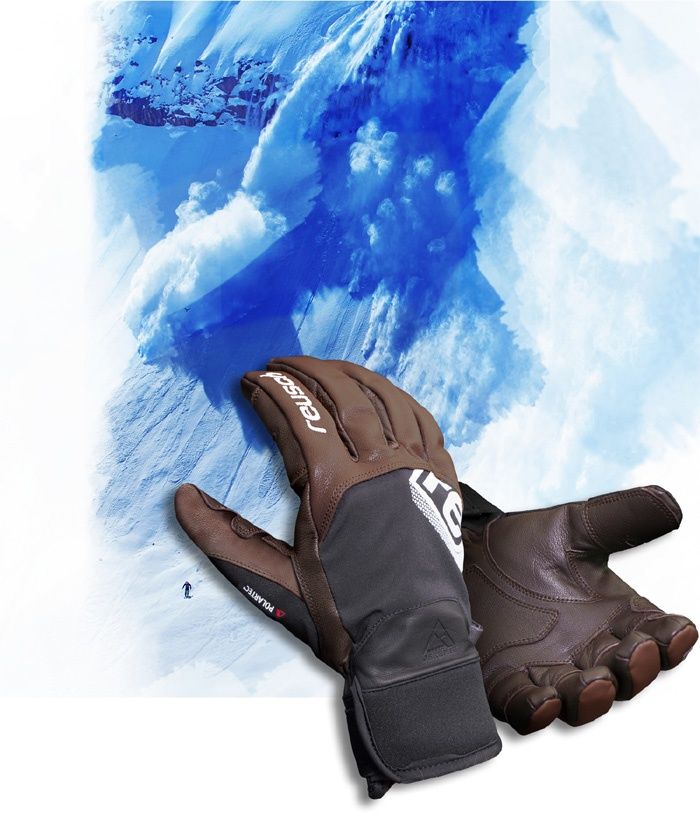 Throughout the entire project, Jérémie relies on his Reusch Jérémie Heitz Pro Model, a high-quality freeride glove that was tailored to the needs of the Swiss skier. As a tight-fitting glove with short cuff, robust goatskin leather on palm and fingers as well as a super flexible softshell on backhand, Jérémie's choice offers outstanding tactility and great grip on the ski poles, ice axes and any kind of equipment and tools needed on his incredible adventures. A high-quality Polartec® Alpha® insulation provides optimum heat retention and warmth regulation in combination with great breathability, outstanding moisture management and simply a super soft and comfortable touch.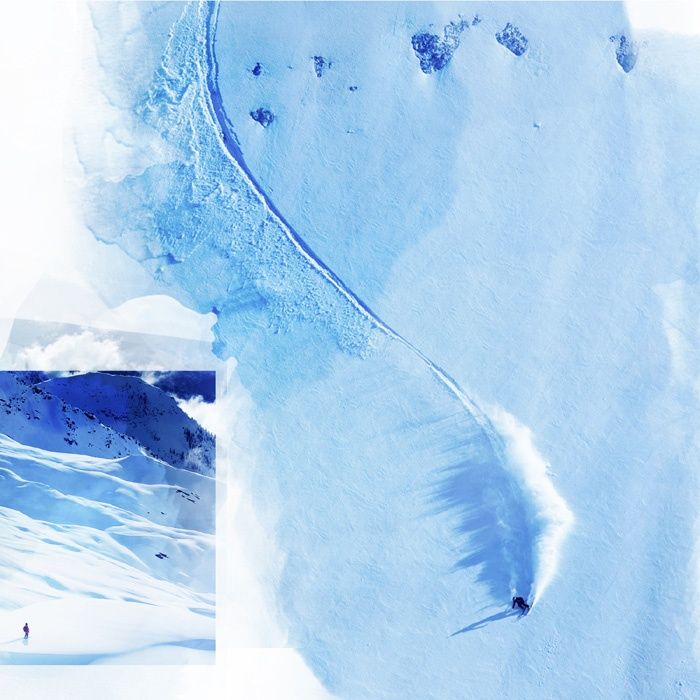 This new project has already filmed in both The Karakoram and The Andes, with plans to return to high altitude peaks such as The Himalaya within the next 10 months of production. The feature doc will be an in-depth character study of two athletes who are trying the push steep skiing to a whole new level, and write a whole new chapter in the history of one of the world's oldest sports. Their objectives require month-long expeditions into remote locations where even the smallest mistake can have grave consequences. This takes a massive toll, both physically and mentally, on the athletes and the film crew. But the relationship with the natural world, and the intimate bonds between everyone involved, provide motivation for the team to follow their hearts and try to achieve a goal that at times seems impossible.
The title of the film says it all: you either succeed in the completion of these endeavours, or you come back with nothing to show for the time you spent away from home, and the risks you took while you were out there.
La Liste: Everything Or Nothing.